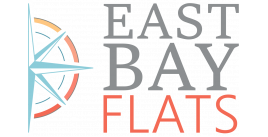 Frequently Asked Questions
How soon will apartments be available?
We are currently scheduled for the first apartments to be available in Summer of 2022. *Availability is subject to change depending on many factors.
How soon can I reserve an apartment?
We plan to begin pre-leasing our apartments in early 2022.
What will the pricing be?
The pricing is still being determined. We will have that established and listed on our website when we begin pre-leasing the apartments.
How far are you from Tyndall Air Force Base?
We are located right off the Tyndall Dupont Bridge, making us one mile away. We couldn't be more conveniently located!
Are these apartments for rent or for purchase?
Our community will be apartment homes for rent, not for purchase.
What amenities will you have?
Will be be offering an unmatched amenity package including boat slips, a waterfront pool, private beach, dog park, along with a planned dockside restaurant—all creating a grand waterfront lifestyle experience for our residents.